Our projects

Neuromuscular conduction monitor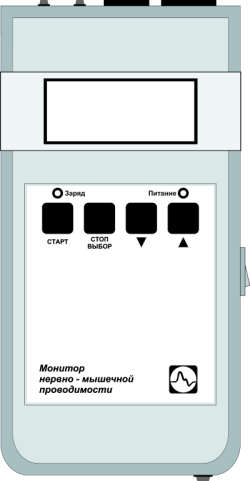 Neuromuscular conductivity evaluates neuromuscular conductivity (NM—) during anesthesia by transcutaneous electrical stimulation of the peripheral motor nerves, records electromyographic responses (M-response) of the corresponding muscles, calculates NM—-index based on the degree of attenuation of the M-response due to effect of muscle relaxants.
The device operates in two diagnostic modes, whereby:
"1 st" (International ST) provides single pulse as stimulus;
"4 st" (International TOF) provides four pulses as stimulus.
The device records and displays electromyographic response (M-response). External data interface is provided.